Traveling can be a lot of fun that is why it is normal to feel so excited to the point of missing out details and forgetting about important things. 
Have you been into a situation where you are left high and dry because your time is too short and you still want to linger in the place? Whether you are wanderlust, an occasional traveler or a jetsetter, it is best that you avoid these common traveling mistakes for a more enjoyable and fun trip.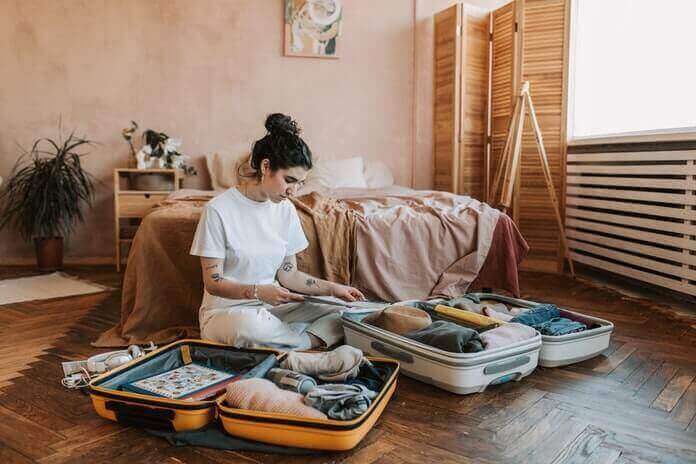 Not doing any research on the country
There are only few tourists who actually research the places that they would travel and if you are not one of those, you better start your research now. We are depriving ourselves into the wonders and beautiful things that the country can offer because we are limiting ourselves with hearsays and by just pamphlets and flyers. Besides that, not doing research lets us commit costly mistakes such as paying too much in a cab fare when you can actually hike the distance. Furthermore, we can save ourselves in stupid situations if we know how to behave on certain conditions such as observing traditions and culture.
Overpacking
First time travelers are usually guilty to this. Travelling brings so much excitement that we are filled with "what ifs" even before we travel. What if I get wet and I only have two shirts? What if we'll stroll and I don't have walking shorts? Create a list on the things that you need on your trip. Your baggage depends on your destination. Pack lightly and make sure that you only bring versatile clothes and reduce unnecessary stuff. Put small items in pouches and tuck them on your shoes. Roll everything on your piece of clothing and reroll them after wearing it. You can place in a laundry plastic your used clothes. Avoid packing for what ifs, pack for sure things.
Wasting time getting there
If we want to have an epic vacation, we should spend less time in traveling and more in exploring. You should need to get in your destination fast and enjoy it. This being said, make sure that you plan your itinerary well as well as your transit.
Overspending
While traveling requires you to shed cash, traveling doesn't always mean spending so much. If you are traveling in a budget, check for something that you can avail for free such as free breakfast in hotels, Wi-Fi access and free parking.  Make sure that you know where the fast food chains are or the cheapest groceries.
Relying to Guidebooks
Guidebooks are fun and allow you to know the place better. But if you would only rely your whole trip on this, your experience will likely be the same with other tourist. If you want to enjoy your stay, research and explore. Ask the locals for local spots that aren't indicated in travel flyers or promo pamphlets.
Not learning other language
While English is an international language, truth is not everyone speaks your language. If you are heading to a non-English speaking country, make sure that you at least know conversational or basic phrases such as sorry, thank you, yes, no or can you speak in English? Things would be a lot easier like this especially when talking to the locals.