This question: whether to pay a web design company for a new website or set one up with the help of software, it's a difficult one for any business owner. On one hand, you want a website that looks great, functions irreproachably and attracts a lot of visitors.
On the other hand, it would be nice not to spend thousands of dollars on that website. There isn't a definitive and trenchant answer for the question, because it depends a lot on your situation.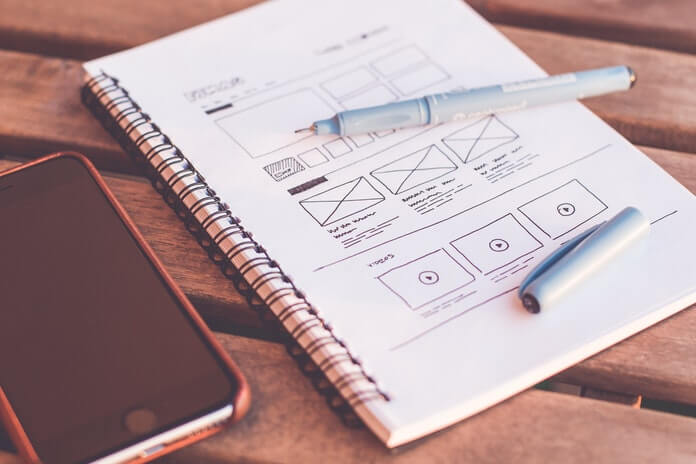 If you are the owner of the manager of a well established, thriving business, hiring a web design company seems like the most logical move for building a new website. Not only that you can afford the costs, but delegating the project will save you (or your employees) a lot of time. However, if you are trying to make a startup business work, every dollar counts, so you should consider setting up your own website. Here are some of the reasons why it doesn't worth paying for an expensive website when you are a new entrepreneur:
The message is more important than the design of your website. You are trying to launch a business, to sell products or services, and the website is a tool that allows you to spread the word about it. At this point, it's important to talk to customers and partners with passion and sincerity about your products and services. So, the design of the website comes in second, and content comes in first. Instead of spending money on an expensive website, set up a basic one with the help of specialized software. It's easy and you can do it in a matter of hours. Then, take time to add high quality content to the website: provide detailed information about your company and your goals, about your business philosophy, about the products and the services you are offering. Set up social media accounts for your business, link them to the website and use them to reach out to the public. It's important to disseminate, thorough social media platforms, messages that are relevant for the public and are related to your business. Also, add a blog to the website and use it as a platform to introduce and describe your products and services to customers.
Things will change a lot. Startup businesses are very fluid environments. You will have to update your website a lot, with new information, new products and new events. It is so much easier to do that yourself than it is to send emails everyday to the web design company describing the changes that you need. And, of course, the web design company won't make those changes immediately, because they manage hundreds of websites and you probably are one of the least important clients. To avoid such problems, better keep the website design and maintenance in-house for the time being.
The burden of monthly website maintenance fees might affect your business. Startup businesses are usually in a very fragile financial equilibrium. If you hire a web design company to build you an expensive website, you will have to pay for the maintenance as well. Although maintenance fees are usually not very high, it's still a cost that adds up. Better avoid it all together and build/update the website yourself.
No hidden costs. Professional web design from web design companies sometimes comes with costs you didn't know about it. We already discussed maintenance costs. However, there are other fees that might surprise you. The company will probably charge you extra for modifying or adding new features and for updating the content.
The availability of reliable, inexpensive web builders is a great opportunity for startup businesses. Virtually anyone who is familiar with a computer can build a perfectly functional website in a matter of hours – concentrate on the message you want to send to the public and on growing your business before investing important amounts of money in your website.