When it comes to using the online space for marketing, small and medium enterprises are often at a disadvantage since they are unable to apply a sufficient amount of resources for this. 
However, by out sourcing the online marketing strategy, you can ensure that it covers all the angles and increases your bottom line.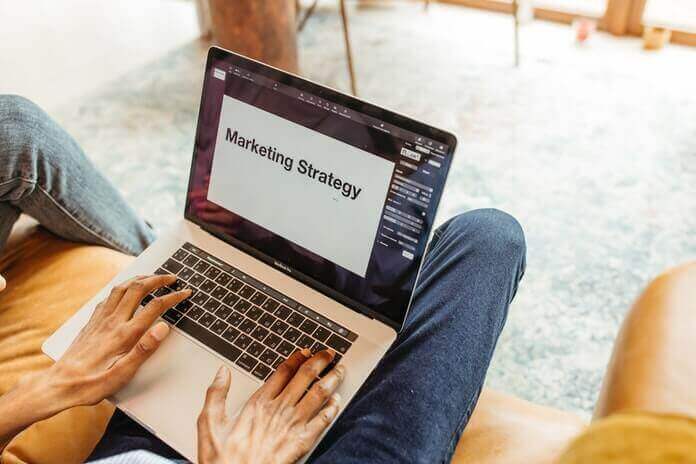 SEO-Based Marketing Strategy
For SMEs, the online strategy has to revolve around SEO as many of their customers are likely to use search engines to locate a provider or vendor. This is all the more necessary if the SME is targeting retail customers.
Effective SEO
In order to have an effective SEO-based online marketing strategy you need to first analyze your target customer, your products and services, as well as the USP you offer. This analysis will lead to a list of key words as well as content customization strategies.
The SEO based content should be used not only in the website but also in blogs and other online content. This can be informative articles presented to online article directories, press releases, and white papers. While the amount of direct or overt sales talk will vary depending on the type of content being created, all of them should have at least some keywords in them. Other ways of ensuring that this content is search engine optimized is by including links, back links, and using authorship.
Quality Content
When it comes to online marketing, you need to use key words and SEO techniques to ensure that potential customers arrive at your website. Once they are present, you need to provide meaningful, useful, quality content that will convince them to become more viable prospective customers.
Organic Process
While there are multiple steps to ensuring that a prospective customer reaches your website and makes a purchase, online marketing cannot be done in discrete steps. Instead, all online content has to be created to meet both the needs – that of getting visitors to the website and that of converting them into customers. This has to be an organic process and every bit of online content that you create for the SME has to be done keeping the ultimate goals of the organization in mind.
Clear Map
In order to ensure that the online marketing strategy of the SME is in line with its business objectives, it is essential to first create a clear map of the entire strategy. This will help the SME go through existing online content such as web pages and tweak or change any content that no longer fits the new map. Once this is done, the SME can start adding fresh content at scheduled intervals.
Periodic Review
In order to utilize the digital space effectively and build a marvelous online marketing platform, the SME has to periodically review its online strategy. This is because the company goals as well as the online market place can change. For instance, if search engines change the way they rank sites, or if competitors change their online marketing strategy, you will need to modify your strategy as well.